Message from the Principal
Welcome to The Oldham Academy North, sponsored by E-ACT. We opened in September 2010 on our Rochdale Road site and in 2013, we will move to our brand new, multi-million pound home in a state-of-the-art building in Royton.
What we offer at The Oldham Academy North:

• High academic standards
• Strong pastoral care
• A wide variety of enrichment opportunities
• Leadership skills development

The Oldham Academy North students will be:

• High achievers
• Excellent role models
• Active citizens

The Oldham Academy North is an exciting place to learn with an innovative and varied curriculum designed to nurture and motivate students, raise aspirations and deliver achievement for all. Our students and staff will be closely involved in the design of our new building to make it a truly inspirational place to study.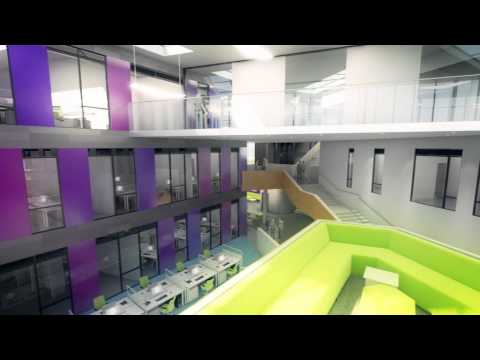 The Oldham Academy North New Build 2013 Royton.wmv